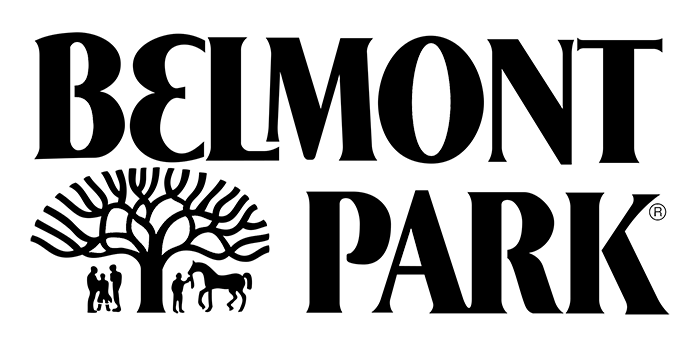 Belmont Park Racetrack
Located in Hempstead, New York, Belmont Park, also known as 'Big Sandy,' is the US's largest track. The main horse racing track is a dirt track measuring 1 ½ miles in distance. The most famous race run at Belmont Park at this distance is the Belmont Stakes, which is known as the 'Test of Champions.' It is the 3rd leg of Horse racing's Triple Crown and is always run in June (except for this year because of the Pandemic, it was the 1st leg).
In all other year's The Kentucky Derby and the Preakness are the 1st and 2nd legs. What makes the Belmont Stakes so challenging to win is that this would be the 1st time in a 3-year old's career they would be asked to run 1 ¼ mile, which is a ¼ mile further than the Kentucky Derby.
Belmont Park Racing Season
Known as one of the most prestigious horse tracks in North America, Belmont Park is typically open for racing for two meets annually. The first from late April through mid-July (known as the Spring meet), and the second from mid-September through late October (the Fall meet).
Belmont Park features two grass courses, the Inner Turf and the Widener Turf, which is why Belmont can run many grass races at various distances.
Belmont Park Stake Races
Belmont is the host of many prestigious Grade 1 stakes races that feature many of the world's finest equine runners. Belmont has hosted the Breeder's Cup World Championship of Racing 4-times. The first time was in 1990.
It was run there in 1995, 2001 and the last time in 2005. These two champion days of racing have not been run at Belmont in the previous 15-years is the potential of inclement weather in early November in New York is a state known for its harsh winter conditions.
Belmont Park Track History
In 1905 the renowned Belmont Park racetrack opened its doors for visitors for the first time – with over 40,000 racing fans trying to get in before the first post, which caused the first traffic jam on the Long Island. Then in 1964, the track and venue were rebuilt and modernized. Belmont Park can currently host over 100,000 fans on its main racing days (quite an experience to witness in person).
Talks emerged in 2007 to move the winter racing from Aqueduct horse track to Belmont Park and shut down Aqueduct. Thankfully the idea died did not come to fruition, and the racetracks will continue to operate.
In 2021, the NHL (National Hockey League) New York Islanders will move their stadium next door to Belmont Park Race Track. This new $1.5 billion multi-purpose arena, known as the UBS arena, will host 150 major events annually and allow up to 19,000 guests. This exciting change for Belmont park will help attract new horse racing fans.
With the expected legalization of Sports betting happening this year, it is expected that Belmont Park will become a major sports betting and horse racing location.
Our Belmont Picks are Different
Wizard Race and Sports, leading handicapper, The Wizard has been a horse handicapping leader for over three decades and is committed to bringing back professionally handicapped horse racing picks to the masses. No more automated selections for horse racing picks were completed in minutes.
Our team spends hours preparing our selections and backs it up with detailed analysis. Unlike these charlatans, our professional handicappers do their homework, and you can see this clearly in all our premium products. Our products break from the industry mold of cheap picks, bringing world-class handicapping to the masses at affordable prices with something for the novice or seasoned handicapper.
Not only that, but the Wizard Race and Sports products are the only picks updated 30 to 60 minutes before the first post, after late scratches and track conditions are known.
Why Buy Wizard Race and Sports Belmont Park Picks?
Wizard products are designed to help both the casual fan and the serious horseplayer. Not only are these the best Belmont Park picks, but the information is simple and easy to understand.
We created Wizard Race and Sports from the ground up to make educating, researching, picking winners, handicapping, and interacting with other handicappers, transparent and approachable for newcomers and experts alike.