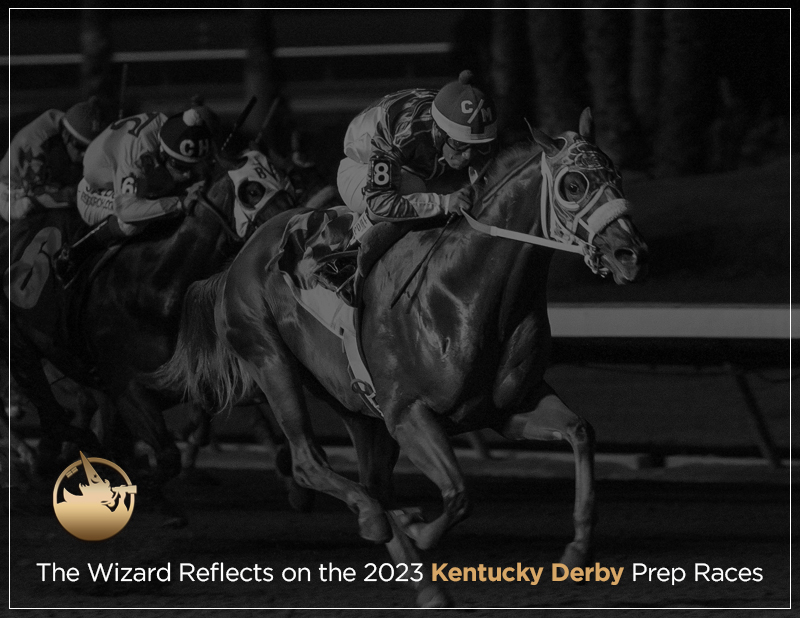 GOTHAM-GRADE 3 (AQUEDUCT) MARCH 4
Winner: RAISE CAIN (Sire: Violence, Dam: Lemon Belle)
Trainer: Ben Colebrook
Jockey: Jose Lezcano
Owner: Andrew Warren
Distance: 1 turn mile
Time: 1:38 (sealed muddy track)
Win Margin: 7 ½ lengths.
Wizard's Track Bias: None. (Depended on how you handled the muddy track)
Wizard's Pace Analysis: Fast
Wizard's Strength of race: 1.5 / 5
Wizard's Race Reflection:
The 1-turn mile Gotham was a case of which horses would handle this sealed muddy surface. Only one horse did and that was the 23-1 upset winner RAISE CAIN. As you can see from the early fractions which were fast, deep closers ended up running 1-2-3 with Raise Cain tons the best. He was making his first start over a wet surface which he clearly relished. None of these horses' figure to be Kentucky Derby contenders, let alone even start in the race. I would consider Raise Cain next time out only if he gets the same track conditions and a similar pace set up which is unlikely.
The only other horse to keep your eye on next time out for betting purposes is EYEING CLOVER. He finished fourth but ran deceptively better than his finishing position. Eyeing Clover was closest to the fast pace, ending up holding on well through the stretch, losing the place spot by just 1 ½ lengths. This was only his third start and first start beyond 6 furlongs.