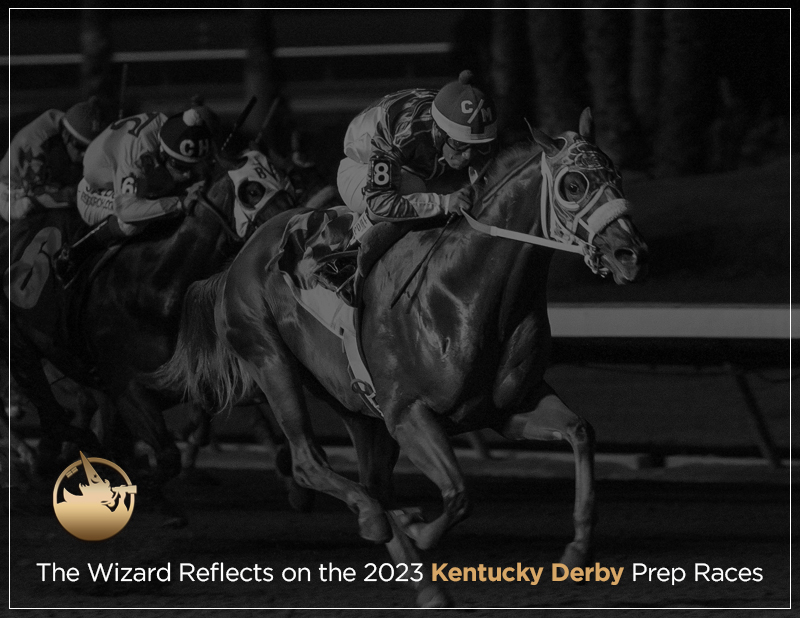 RISEN STAR-GRADE 2 (FAIRGROUNDS) FEBRUARY 18
Winner: ANGEL OF EMPIRE (Sire: Classic Empire, Dam: Armony's Angel)
Trainer: Brad Cox
Jockey: Luis Saez
Owner: Albaugh Family Stables, LLC
Distance / Time: 1 1/8 miles / 1:51 2/5 Track: Fast
Win Margin: 1-length.
Wizard's Track Bias: None
Wizard's Pace Analysis: Quick
Wizard's Strength of Race: 2.5 / 5
Wizard's Risen Star Reflection:
Trainer Brad Cox had a pair of 3-year old's entered-the 9-5 favorite VICTORY FORMATION and the 13-1 upset winner ANGEL OF EMPIRE. The early fractions were quick and contentious which set the table up nicely for the winner. A matter of fact, all the early pace horses faded to run off the board. The top 5 finishers all rallied from mid pack and further back. Angel of Empire received a picture-perfect ride by Saez, clear of any trouble throughout, to prevail over 16-1 SUN THUNDER. He enjoyed the stretch out in distance galloping out well past the wire. He's certainly one to keep an eye out against tougher opposition next time out which is likely going to be the Louisiana Derby.
Sun Thunder ran equally as well as the winner in defeat. He was loaded for bear on the far turn, but raced in traffic and was blocked. Stayed inside for the stretch run where he finally had clear sailing inside the 3/16thpole. Sun Thunder continued to stride out well to the wire. Beaten 1-length, he galloped out in tandem with the winner. Clearly enjoyed a return to a dry surface following 2 starts over a wet track. 
Third place finisher Two Phil's ran almost as well as the top 2 finishers. After being bumped at the start, he middle-moved into quick fractions, took a narrow lead at the quarter pole, only to face a stiff challenge by the top 2 finishers inside the 3/16th pole. Held gamely to the wire as the only pace horse who stood up to the pressure of quick fractions. I like Two Phil's next time out on the cut back. 
The 9-5 favorite VICTORY FORMATION was hung out wide chasing quick early fractions. Had no answer in the stretch fading to 9th. He's clearly a 3-year-old who wants shorter or a loose lead setting comfortable fractions up to 1 1/16 miles.