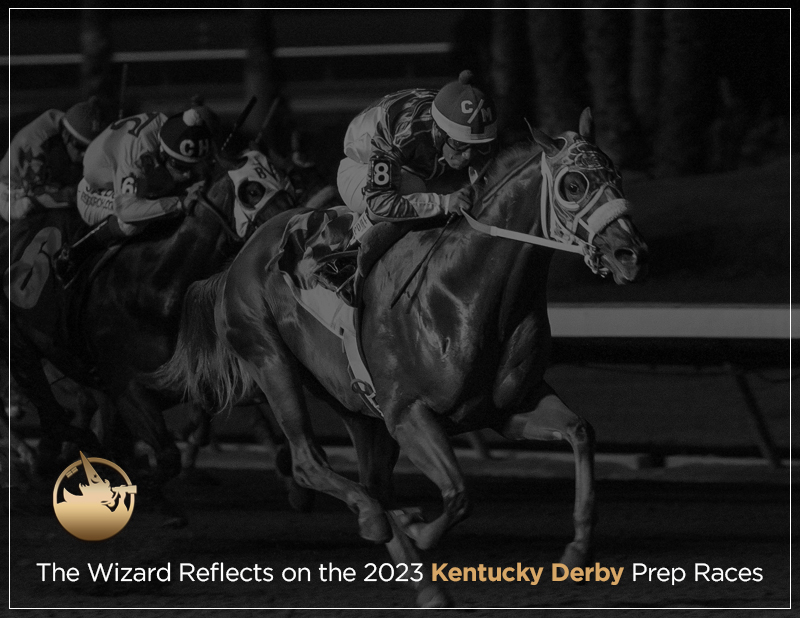 SAN FELIPE-GRADE 2 (SANTA ANITA) MARCH 4
Winner: Practical Move
Trainer: Tim Yankteen
Jockey: R A Vazquez
Owner: Amestoy
Distance: 1 1/16 miles
Time: 1:42
Win Margin: 2 1/2 lengths.
Wizard's Track Bias: None
Wizard's Pace Analysis: Honest
Wizard's Strength of race: 3 / 5
Wizard's Race Reflection:
PRACTICAL MOVE looked like a winner every step of the way. Rated kindly in perfect striking position saving ground right from the outset. Full of run approaching the stretch, slipping through on the fence when pacesetter Hejazi drifted out. Opened up quickly on the field, drawing off to a convincing 2 ½ length victory. This was a solid return for Practical Move in his 3-year-old debut returning from a 2 ½ month layoff, notching his second straight win at 1 1/16 miles. He's certainly a colt to keep a close eye on next time out in the Santa Anita Derby.
Solid effort by second place finisher GEAUX ROCKET RIDE who was making only his second career start following an impressive front running debut win at 6 furlongs. Chased pacesetter Hejazi from the outside while hung out wide. Caught between horses through the far turn. Forced out by the drifting pacesetter at the top of the lane. Prat angled him sharply to the inside, losing some momentum and then quickly recovered, showing another gear to hold the place over the closing run of SKINNER who had a clean trip while racing wide throughout. I would certainly keep close tabs on Geaux Rocket Ride next time out in what should be in the Santa Anita Derby.