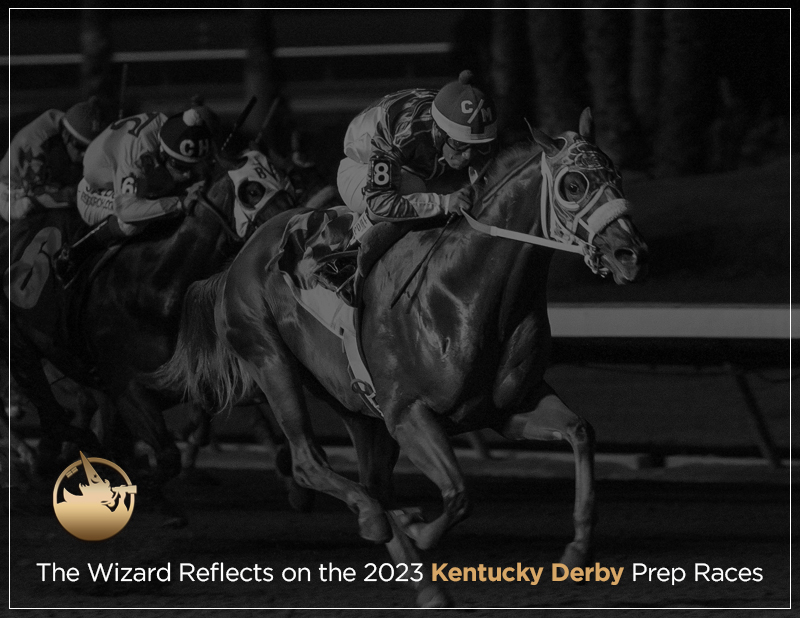 Grade 3, $194,500 Lecomte Stakes, Fair Grounds, Jan. 21, 2023,
Winner: Instant Coffee, by Bolt d'Oro
Trainer: Brad Cox
Jockey: Luis Saez
Owner: Gold Square
Distance / time: 1 1/16 miles / 1:45.12
Win margin: 2 1/2 lengths
Wizard's Track Bias: No Bias
Wizard's pace analysis: Fast
Wizard's strength of race rating: 2 / 5 
Wizard's Lecomte reflection: 
A quick and contested pace helped set up the closing run of the winning favorite Instant Coffee.  Following a slow start, jockey Luis Saez was content to rate him last of 5 rivals. When Saez asked, Instant Coffee made his move, steadily making up ground racing widest through the stretch. He easily drew clear from the runner-up Two Phils, who sat a perfect trip behind quitting speed. 
Instant Coffee is the only horse out of this race that I would consider a potential Kentucky Derby entrant. He ran a career best effort in the Lecomte, but he will have to show me his late kick can be just as effective against quality rivals going longer.